Topaz Labs software comes in several different versions. This review covers Topaz Studio 2, Topaz Adjust AI, Topaz Simplify, and Mask AI. The software is a powerful tool for improving your photographs. The program can be used to improve your photos in a wide variety of ways. The review will help you make the best use of it and maximize your photography. It will also help you understand how the different modes and features work.
Topaz Simplify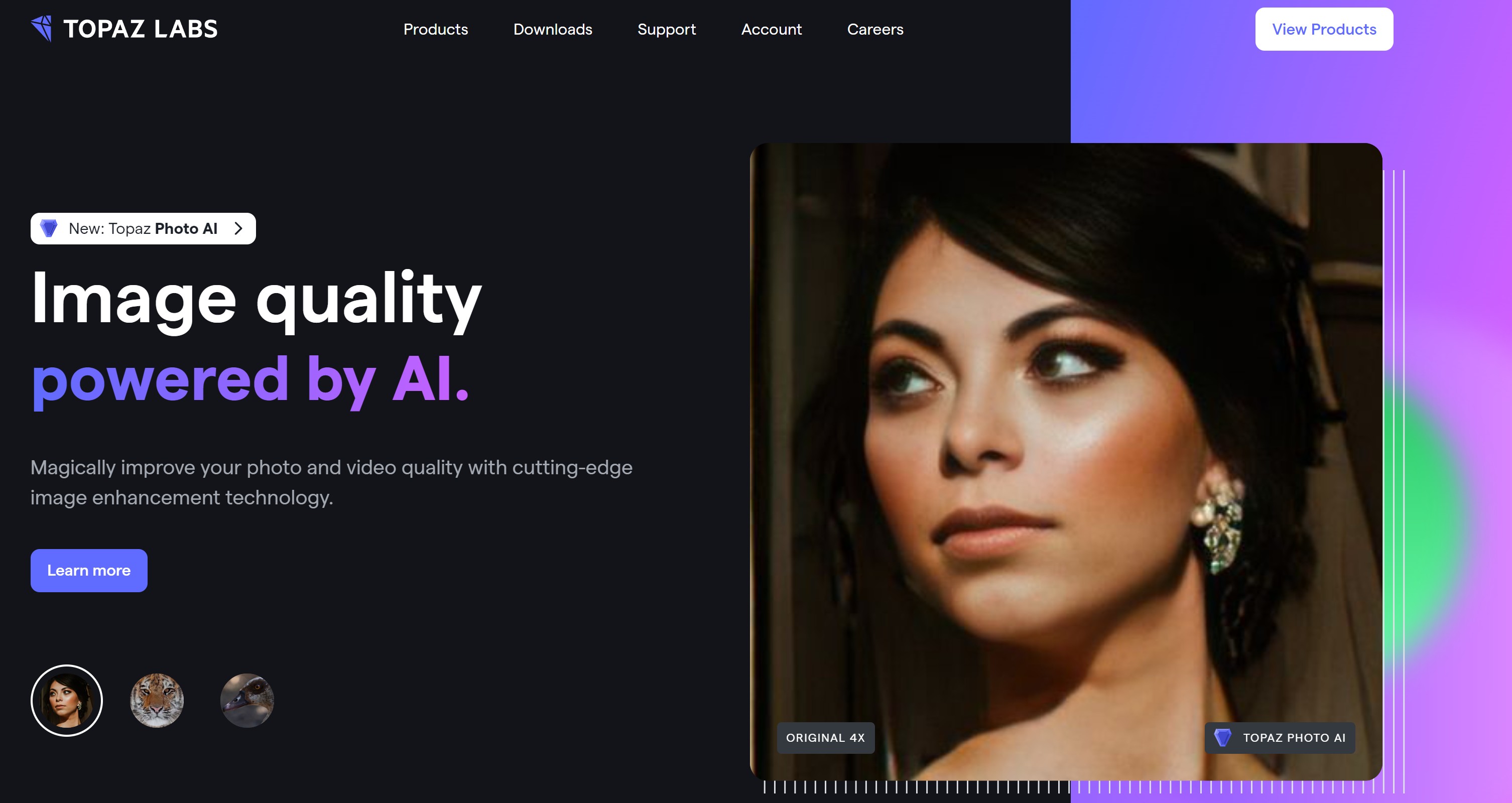 Image credit: Topaz Labs
Topaz Simplify photo software has numerous features to enhance the quality of your photos. Using unique size-based technology, this software will transform your photos into a new look that is both artistic and professional. It will remove image clutter while maintaining the original image quality and details. Topaz Simplify also provides a wide range of presets to choose from.
Topaz Simplify is easy to use and offers a free 30-day trial. The program is easy to master and allows you to experiment with a variety of art styles. You can use line-and-ink, oil painting, or watercolor painting techniques to make your photos look more like a painting. Topaz Simplify is a great tool to use in conjunction with Photoshop. It features advanced processing tools and innovative AI filters. It also integrates into the software, reducing the number of files you need to edit. It also comes with a manual, which contains information about how to use the filters and tools included in the software.
If you are also looking for a photo editing program that is user-friendly and features a wide range of tools, Topaz Studio 2 is another fantastic option mentioned below. The simple user interface and easy workflow make it easy to use. It is compatible with Windows and Mac OS, and has a low system requirement. It also includes plugins for Photoshop. Topaz Studio 2 also features a comprehensive filter menu with options to apply a variety of looks and filters to your photos. The filter menu has three categories: Essential, Creative, and Stylistic. The Essential section has the most popular professional adjustments. And you can also try its alternative - VanceAI Image Upscale Software for Windows - to improve image quality.
Topaz Studio 2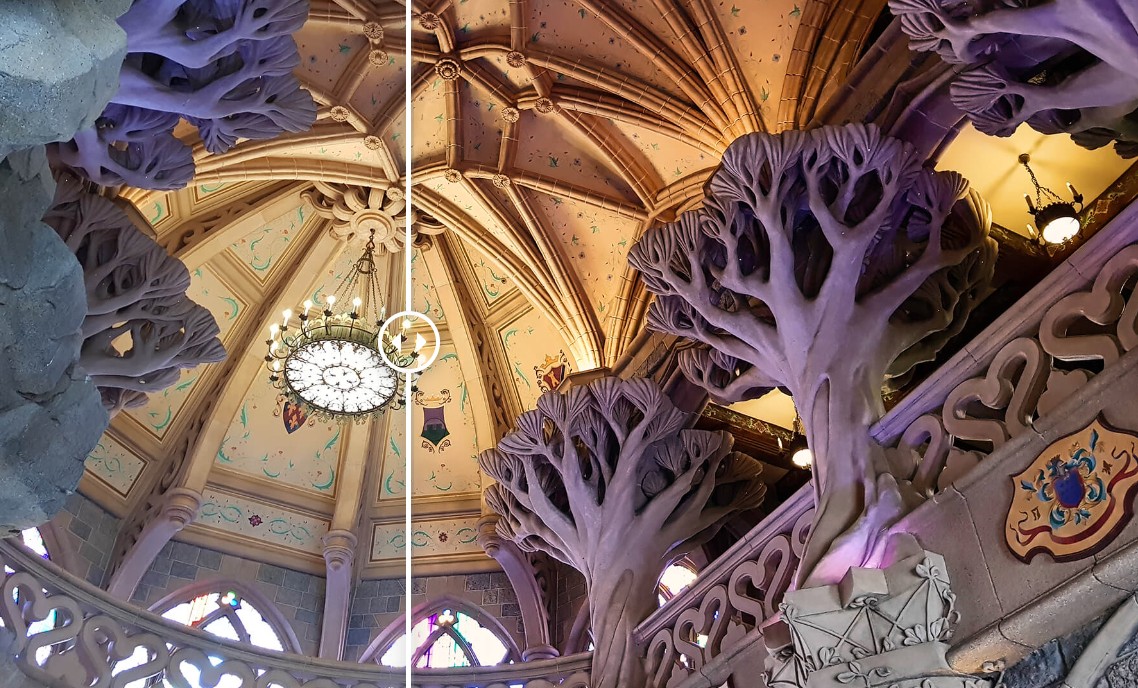 Image Credit: Topaz Labs
Topaz Studio 2 is an excellent piece of photo software that offers a wide variety of features. Its layout is straightforward, and you can make adjustments with a click of a button. Topaz Studio 2 offers a number of useful tools, including the Luminance Tool. The program also includes a selection of filters and effects, including a wide range of blending modes and smudges.
This software is compatible with most types of RAW files and allows you to import your photos from other digital cameras. It also has many tools that will help you enhance your photographs, including filters, creative effects, and non-destructive layering. It also has a spot tool and support for selective adjustments.
The filters in Topaz Studio 2 can be easily applied to your photos and give them a new look. This allows you to add additional contrast to the image, make it monochrome, or bring out blues and greens in an image. However, you should be careful when using these tools as they can result in over-editing your pictures.
While Topaz Studio 2 isn't as comprehensive as Photoshop, it offers many powerful features to help you edit your photos beautifully. Whether you're using it on its own or as a plugin to another editing program, Topaz Studio 2 is ideal for creative photo editing. After selecting your image, the software will begin processing it, and once it's done, you'll have a finished work to export to a new location.
Topaz Studio 2 has been available on the market for a while, but is it worth the price? Is it a good option for photographers who need advanced photo editing features? Read on to learn more about this software and decide for yourself. There are plenty of other options out there. It's also available as a cloud-based service, so you can edit your photos anywhere you want. If you are unsure, you can even download the trial version first and see if it's the right choice for you. VanceAI Image Enhancer Software for Windows, an alternative to Topaz, is another automatic tool to improve the quality of an image.
Topaz Adjust AI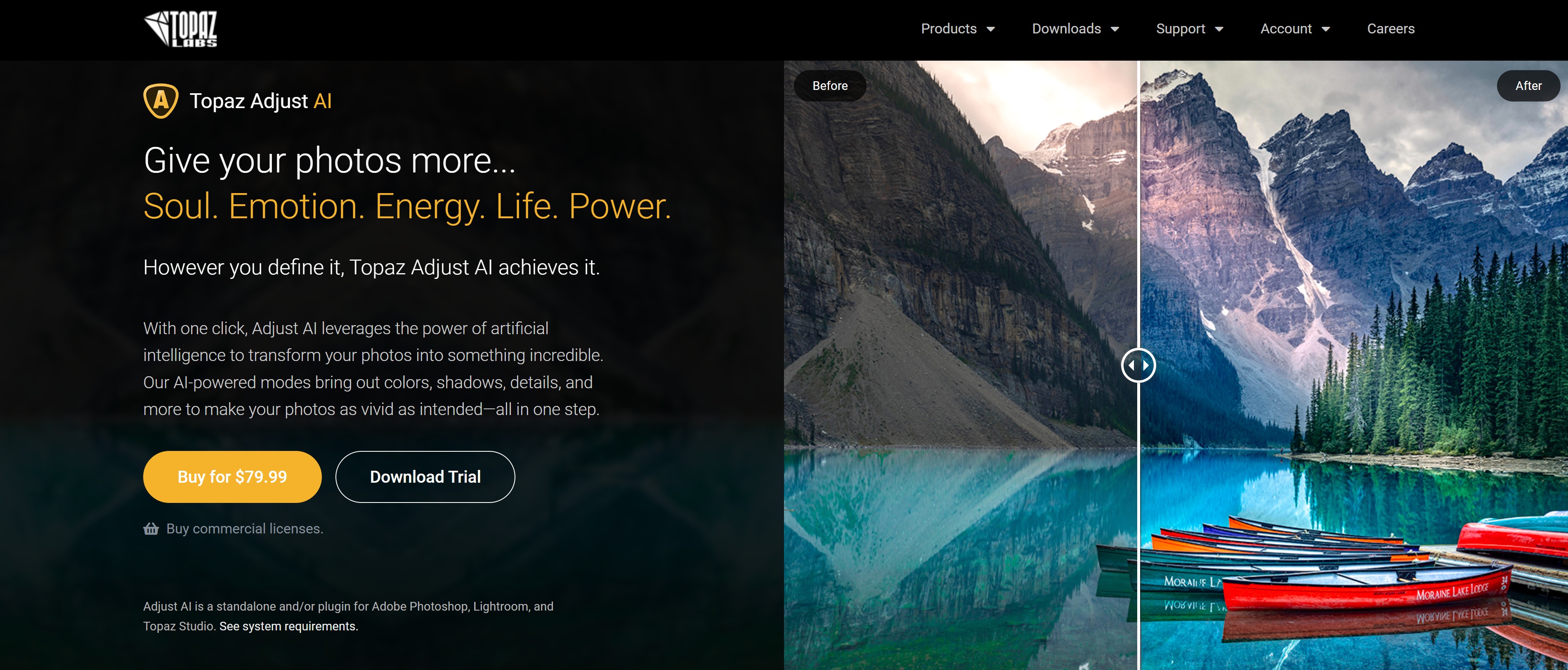 Image Credit: Topaz Labs
Topaz Adjust AI is an AI-based photo software that can automatically adjust the color and contrast of your photos. Topaz Adjust can also add more depth and emotion to your photographs. It comes with a variety of features that can help you improve the quality of your photographs. Whether you need to tweak your color balance or adjust the exposure, Topaz Adjust AI can help you achieve the look you're looking for. The software's powerful controls and presets let you quickly and easily adjust your photos. You can choose from presets for various effects, including soft tones and grunge. You can also adjust the contrast, brightness, and detail in your photos. Topaz Adjust AI also offers adaptive exposure and color technology, which means you can make adjustments without having to rework your photos.
Topaz Adjust AI includes two AI-powered modes that automatically detect your preferences and transform your images. The program also has a learning capability that can remember your favorite enhancements and apply them automatically. This feature is particularly helpful if you want to improve the look of your photos using a single tool. The software provides good results across a wide range of different types of images.
For beginners, Topaz Adjust AI offers a free trial version of its software. With the trial version, you can try all the features of the program. You can use the trial to discover your favorite presets and experiment with both manual and automated adjustments. The trial period should be long enough for the machine learning algorithm to pick up your preferred settings. For more easy-to-use AI tools, you may try VanceAI Photo Unblur Software for Windows to make blurry pictures clear in a few seconds.
Topaz Mask AI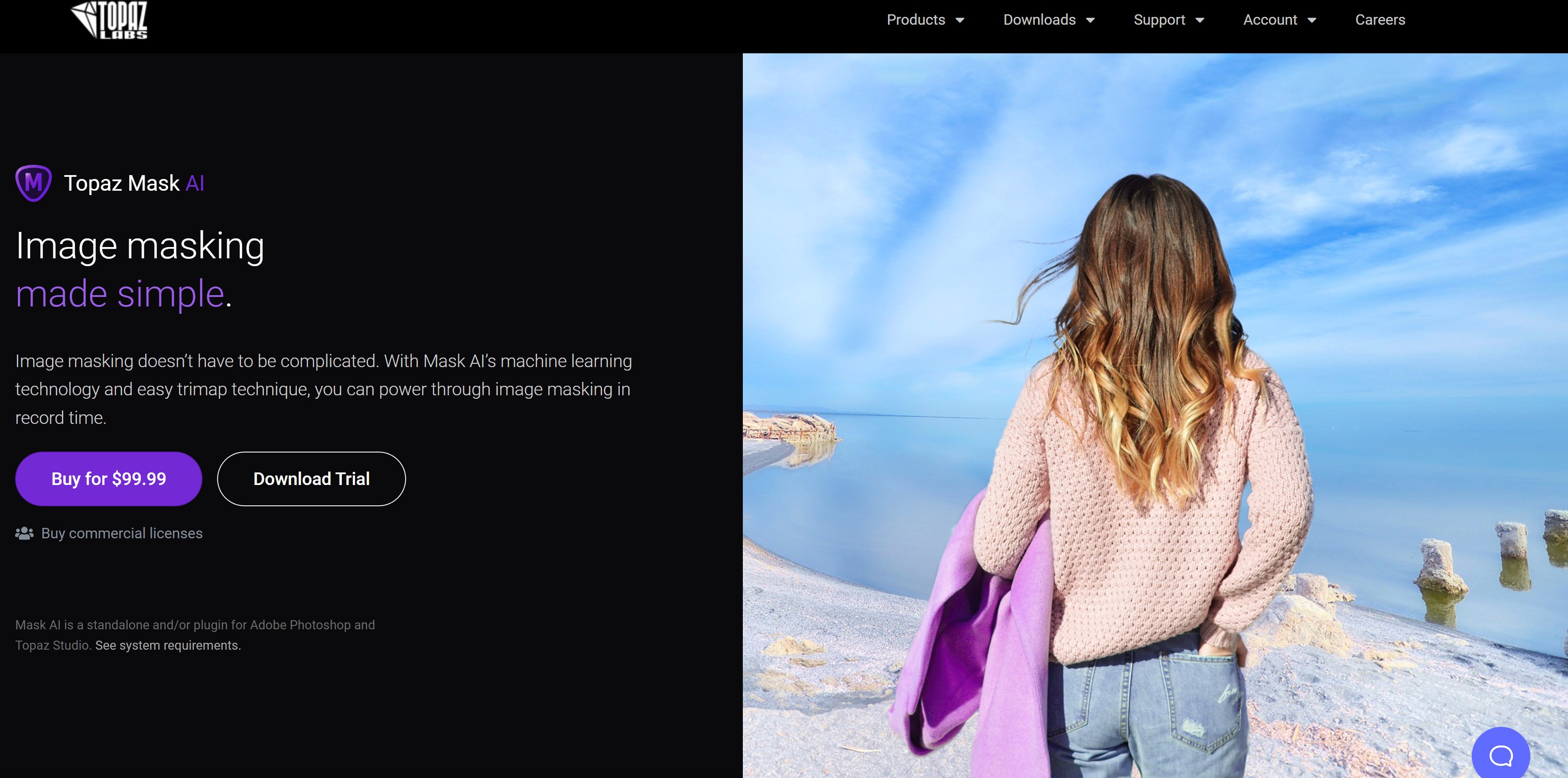 Image Credit: Topaz Labs
Topaz Mask AI is a great photo editing tool that allows you to easily replace the background of your photos. Its advanced technology enables you to perform all kinds of masking tasks, from replacing an errant pixel to replacing the entire background. The software even lets you change the color of your background, and it can do this in a variety of designs. The Topaz Mask photo software also includes several sliders and controls to help you create a seamless mask. For example, the Edge Hardness Slider determines the amount of hardness a mask should apply to the subject's edges. Lowering this parameter results in softer edges. This allows you to create a seamless image without adding any unwanted elements.
Another great feature of Topaz Mask AI is its machine learning technology. This technology allows it to compute the perfect mask, allowing you to save time on tedious manual work. Topaz Mask AI also works with Adobe Photoshop, so you can use it alongside it. It is able to eliminate unwanted elements in your photos. These could be out-of-focus or blurred due to camera shake or a poor lens or filter. The tool uses AI to detect motion in images and correct these issues. The result is a higher level of clarity in your photos. This powerful photo editing software comes with a free trial version that lasts for 30 days. This trial version includes all tools and features. The trial version also offers a 15 percent discount.
Doing all that requires you to download and pay for the tool. To ger rid of the process of Download, the articles here advises you to try another popular VanceAI tool online, BGremover. It has a powerful workspace supporting you to change a solid color, erase unwanted part with a magic brush, and get focused subjects in PNG. It only uses a few seconds to help you to remove background from image freely (3 free credits). You may have a try before the payment.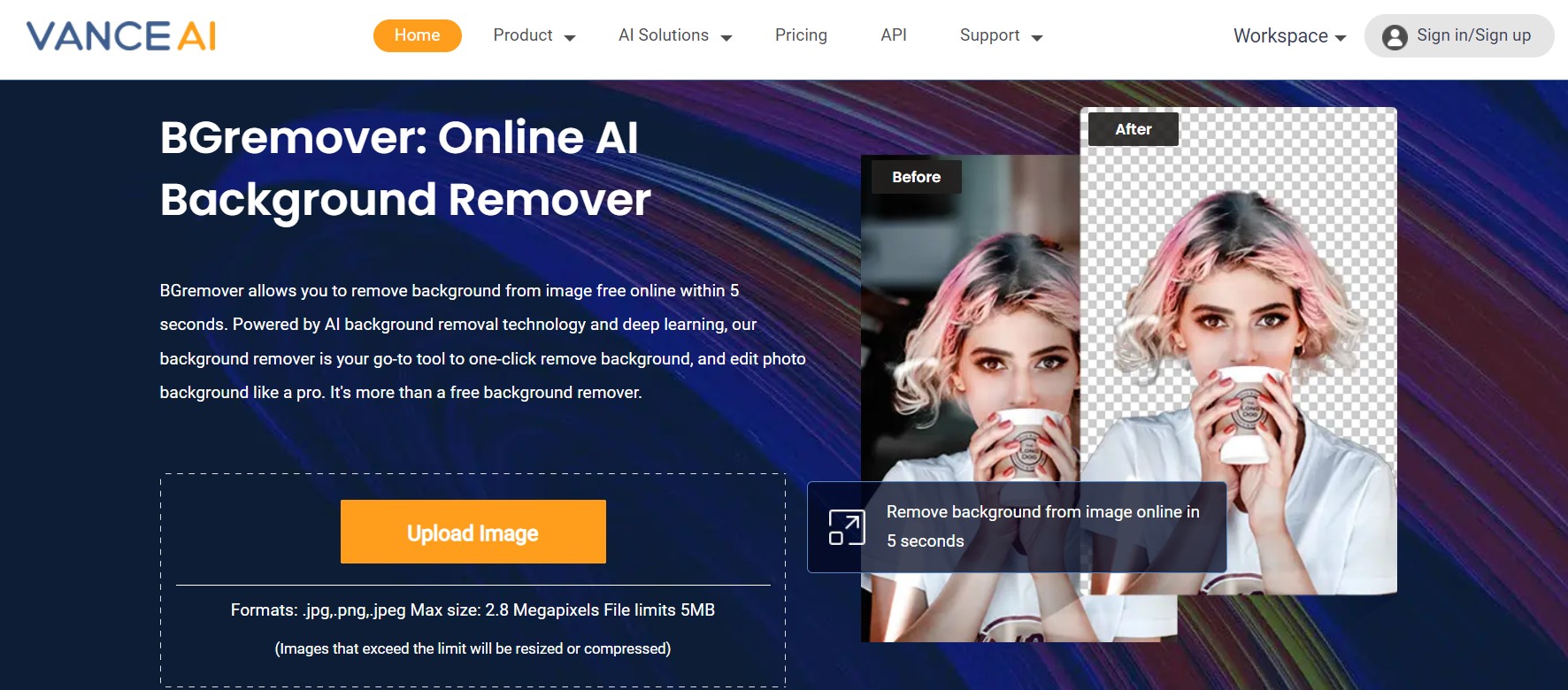 Topaz Studio 2 filters
Topaz Studio 2 photo software offers an array of photo filters that can be arranged in different categories. In addition to a number of presets and individual filters, it offers various other options, such as masking and non-destructive layers. The filters are divided into Essential, Creative, and Stylistic categories.
Topaz Studio 2 is available for Windows and Mac OS. It has minimum computer requirements. It is available as standalone software or as a Photoshop or Lightroom plug-in. You can use it to edit your pictures or create stylised digital art. Topaz Studio 2 supports both RAW and PSD photo files.
Topaz Studio 2 includes many different filters and is fully compatible with most photo editing software. It also allows you to apply multiple filters to a single photo. These filters are fully non-destructive and are designed to improve the details and eliminate digital noise in your photos. For example, the Precision Contrast filter enables you to apply micro-contrast to enhance the natural detail in your photos.
The software is an excellent choice for those looking for a powerful photo editing program without a complex interface. Its intuitive, drag-and-drop interface makes it easy to learn and use. Users can explore various photo effects without any training, and even produce greeting cards or flyers. You can use Topaz Labs plugins to improve the quality of your photographs. They integrate artificial intelligence technologies to provide content-aware functions and smart automatic adjustments. You can even fine-tune parameters to achieve your desired look. These photo software packages are available for Windows and Mac. Some of them even have free trials.
Alternative to Topaz Labs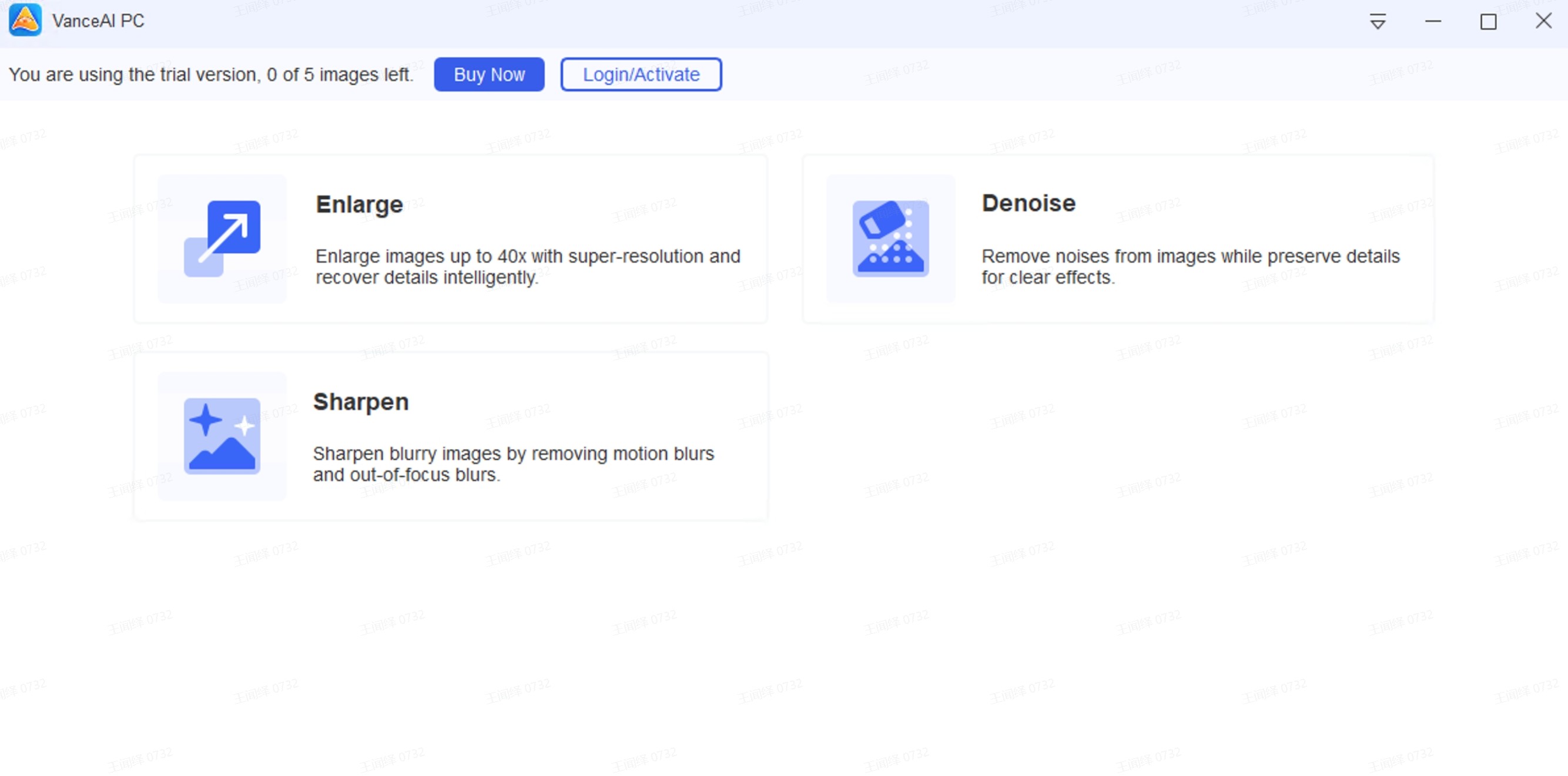 VanceAI is international website and famous for AI photo enhancement and editing tools. Recognized tools including VanceAI Image Enhancer and VanceAI Image Sharpener by powerful countries like the United States come from VanceAI. If you are tired of downloading software before using it, you can directly use VanceAI tools online. With users' needs considered, however, VanceAI now also gives you a choice to use VanceAI Noise Reduction Software for Windows through VanceAI Software.
Conclusion
This review gives you insights into Topaz Labs. It cannot be denied Topaz Labs is a major player in image editing. It has some disadvantages though Topaz Adjust AI or Topaz Mask AI is quite popular, like the cost or the process of download. That is why the articles also recommends an alternative to Topaz Labs. As VanceAI grows, it has launched many affordable but not time-consuming tools to solve problems you may come across. You will find more after entering VanceAI.
Do you find this post helpful?
Yes
No